All Your Questions About Wedding RSVPs Answered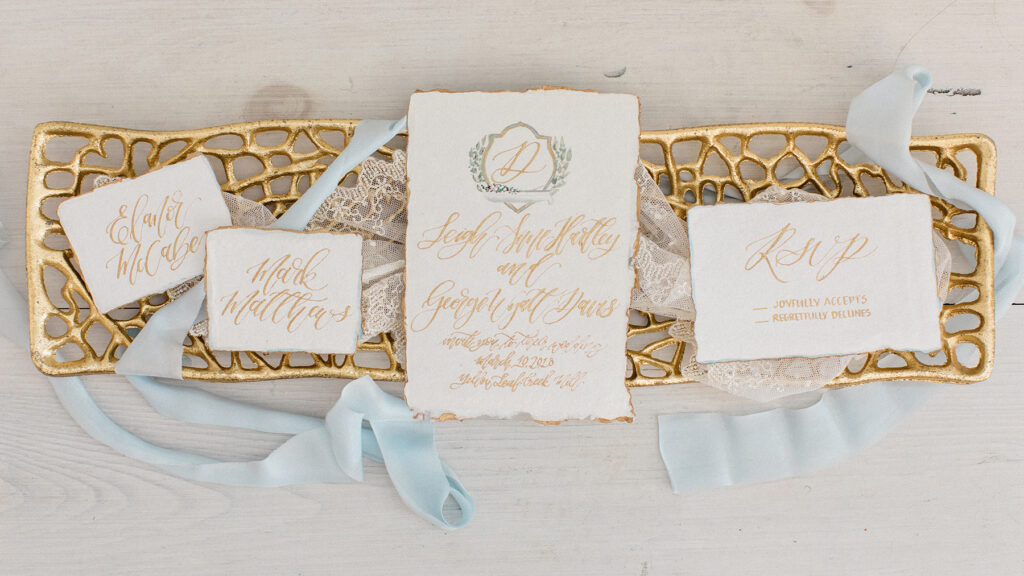 Blame it on the mail. A friend's chance encounter resolved a bridal RSVP dilemma. A friend and her spouse were invited to a wedding in 2020 that was sadly canceled due to the pandemic. My friend received a Save the Date for a new wedding ceremony in 2021 – then nothing. The bridal couple were friends, but not good friends, so my friends decided they never see each other and the couple likely had to cut back on their wedding plans due to space or budget restrictions. So said nothing. About 3 weeks before the wedding date, the 2 couples randomly ran into each other at another event, and had an awkward conversation with no mention of the wedding. Later that evening the couples ran into each other again – and this time, the bride said, We're so sorry you can't attend our wedding next month. My friend very uncomfortably replied, Um… we weren't invited?
It turns out the invitation was sent, but never received. Both couple's feelings were hurt – my friend for not being invited, the bridal couple for not receiving an RSVP. But politely, both let it go… In the end my friends attended the wedding and had a lovely time. But talking to other guests, they were surprised to find out that many invitations had not been received, and they were not the only people not to RSVP because they did not get an invitation. There is no explanation – invitations were sent, but never received. Blame it on the mail.
Which brings me to a dreaded but important topic for wedding planning: RSVPs. When you carefully plan a wedding guest list, spend hours designing invitations and days creating the reception seating chart, RSVPs matter. But in reality, they often matter more to the bride and groom (and the wedding planner!) than they do to the wedding guests. How can bridal couples get more RSVPs returned, and on time? 
Here are some commonly asked questions and answers about wedding RSVPs. 
FAQs About Wedding RSVPs
What does RSVP mean? 
RSVP is actually a French phrase that means 'repondez s'll vous plait' or 'please reply.' It means that the couple would like you to give them an answer, in this case regarding whether you will attend the wedding.
What should be included in an RSVP card?
An RSVP card should have an addressed, stamped envelope for the invitee to send the card back.
Is there a special design for RSVP cards?
There is a generally accepted layout for RSVP cards, though there is room for your own personality to show in things like wording choice. You may want to add additional information and questions to your cards, such as food choices for plated dinners, allergies or dietary restrictions or details about the reception. 
When should you send wedding RSVP cards?
You should send an RSVP card with the invitation to your event between six and eight weeks before the wedding. The deadline to return the response cards is typically three to four weeks before your event. 
What should be included on the RSVP card?
The RSVP card should include a line to fill in the name of the guest, a reply 'due date,' a 'will attend' and 'unable to attend' line, and a line for the number of guests attending. You may also have lines for entree choice if you will be having a plated dinner or may want to include unique things like song requests for the reception or allergies. 
Should the RSVP card always be included with the invitation?
If you are sending out RSVP cards they should always be sent at the same time as the invitation. In general, RSVP cards are a good idea so the couple can plan for the amount of food and beverages, tables and other items necessary for the reception. However, weddings that will not have a reception, or those that are less formal, may not require a response card.
What is an RSVP text? Is that proper wedding etiquette?
One of the more modern options for RSVPs is to have guests text a designated person to give their response. While this isn't traditional etiquette, it is becoming more and more popular and can give a much faster response for couples who know a text will get a faster response from their guests. 
When should guests RSVP?
Guests should RSVP approximately three to four weeks prior to the wedding. They should receive the RSVP card and invitation approximately six to eight weeks before the event, giving them plenty of time to determine if they can attend and to respond.
What if you don't get responses to your RSVP card by the deadline? 
If your deadline has arrived and you don't have all the RSVPs, some couples choose to send a reminder to guests who have not responded within approximately a week prior to the deadline. Once the deadline has passed you may want to send a brief reminder message (this is generally easier to do by email, text or phone call). 
Based on the bridal couples' preferences, most wedding planners plan for a few extra guests because they have experienced guests who show up for the wedding but who did not RSVP. 
It's the real world. Stuff happens. Invitations get lost in the mail. People forget to RSVP. Make it easier on everyone, and if someone doesn't RSVP, instead of having hurt feelings, send them a text or make a call to find out if they can join you to celebrate your special day.
Leave the Details to Anna Hess Events
Anna Hess makes it easy to plan every detail of your wedding, down to the RSVPs, so nothing is forgotten. We can answer all your wedding questions, track down missing RSVPs and design unique, individualized wedding experiences to create the celebration of your dreams.