An October wedding is nature's gift for wedding photos with spectacular fall colors. Bridal couples planning a wedding to be held late in the month may choose a Halloween theme to create a memorable and highly personalized homage to a beloved holiday. Creating a Halloween themed wedding with typical spiderwebs and jack o'lanterns is fun – but designing an elegant nontraditional Halloween wedding is spectacular!
The word "Halloween" comes from"All Hallows' Eve" and means "hallowed evening," and "hallowed" means revered or honored. What could be more hallowed than a Halloween themed wedding!
Halloween is one of my favorite holidays. As a wedding planner, there is nothing I love more than a themed wedding – and a Halloween themed wedding gets my creative juices bubbling! Designing an elegant yet hauntingly beautiful Halloween wedding takes a bit more time, creativity and effort – but the breathtaking results are well worth the effort.
Designing An Elegant Yet Hauntingly Beautiful Halloween Wedding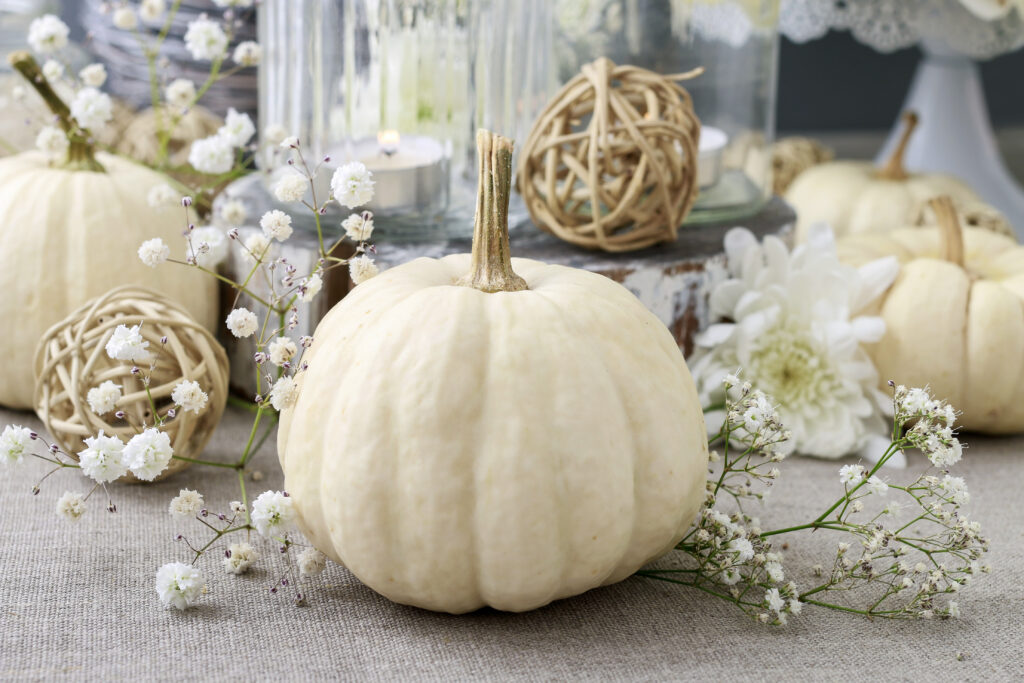 A Halloween themed wedding is anything but traditional. Here are a few of my favorite design tips for creating an elegant Halloween-themed wedding.
1. Attire
Black and white is always elegant, and on Halloween, just a bit spooky…. A bridal couple dressed in black with guests all dressed in white is a seasonal surprise! The bridal party dressed in a brunt orange plays homage to the holiday, without being too traditional.
To go all out on your Halloween wedding, consider a masquerade ball –
2. Venue
A non-traditional wedding deserves a nontraditional venue! Castles, barns, old hotels, gray gardens, boats – there are many venues that will show your wickedly creative side!
3. Invitations
Design elegant yet mysterious invitations in your wedding colors:
Black invitations with white lettering in a gothic font
Vintage parchment with black and gold lettering
White invitations in a black lace envelop
4. Stunning Black Lace Masks
After all, it IS 2020, and what could be more appropriate for a Halloween wedding than elaborate black lace masks for the bridal couple, and white lace masks for the guests?
5. Halloween Themed Cocktails
Seasonal fall flavors including apple, cinnamon, maple – and pumpkin spice, of course! – can be incorporated into the wedding's signature cocktail. An orange cocktail adds a burst of traditional color, and dry ice provides an ethereal smokey effect.
6. Fall Florals and Decor
Pumpkins painted and decorated in elegant shades of white, black or gold make beautiful centerpieces, decor and lighting:
White pumpkins that are hollowed out can be filled with colorful fall flowers, leaves and branches in shades of gold, orange and brown.
Carved and hollowed pumpkins with fanciful cutouts can hold candles with dancing, flickering patterns to light a table, the dance floor, a pathway or the cocktail area.
Hollow a fat pumpkin and cut out a slot for guests to slide in their wedding cards.
Fall foliage can be used to create dramatic centerpieces, the bridal bouquet and in room decor such as archways, photo booths and tablescapes.
Black candles and roses are elegant and unconventional and add an air of mystery to the decor; candelabras add an enchanting touch.
7. Wedding Menu
Whether your Halloween wedding menu is traditional or themed, a seasonal fall menu – and your themed cocktails – will set the mood. And so will these elegant Halloween desserts:
Wedding cake with white frosting and decorated with black lace icing.
Pumpkin spice cupcakes with cream cheese frosting
Red velvet cake with black frosting
White on white wedding cake becomes extra chic if the frosting is in a lace pattern
And for fun Halloween wedding favors, why not a mini orange plastic pumpkin filled with your favorite Trick-or-Treat candies!
Who Doesn't Love an Elegant Wedding?
Inspiration: If you're looking for elegant gothic wedding design inspiration for your Halloween wedding, take a peek at Netflix's Selling Sunset's gothic wedding, featured in season 3.
Creating a memorable wedding is all about the details. An experienced event planner is your secret weapon to make sure no detail is overlooked. An experienced wedding planner can save you time, money and stress! See my 10 Reasons You Should Hire A Wedding Planner.