Some couples have decided to postpone or cancel their wedding while others have kept their original date and made some changes to ensure maximum safety for their guests. If you are still planning on celebrating your big day as scheduled, you will want to take certain precautions to make sure your guests feel safe.
Many venues will require masks indoors and recommend social distancing for all guests. The CDC also suggests to wear a mask in public settings, especially when social distancing is difficult to maintain. As you communicate this to your friends and family, you can encourage them to get new, fancy masks that won't clash with their outfits for the big day and will still look great for photos. Many companies have designed multiple options for weddings so there is no limit on the type of masks your guests choose. 
Here are just a few ideas for wedding masks that everyone will love:
Themed masks: If you don't want to clash with the theme of your wedding, consider supplying masks in a variety of colors and shades that will match your palette. You can also order customized masks with you and the groom's names or your wedding hashtag! These also serve as a memorable wedding favor for your guests to take home.
Patterned masks: Let your guests have fun and be creative! They can choose from any pattern they desire ranging from hearts and polka dots to tie-dye and bedazzled.
Solid masks: Solid-colored masks are perfect for those guests who are simple yet want that pop of color. Deep red or purple are elegant yet eye-catching choices.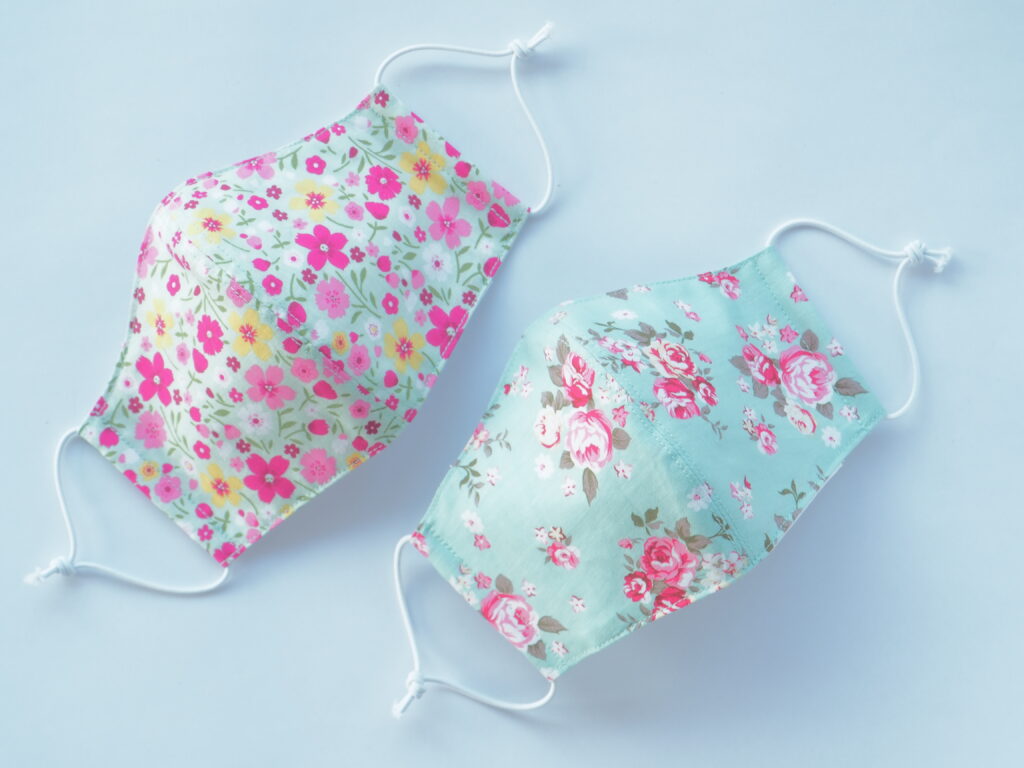 As the bride, you can opt for an extravagant mask that will fit the look of your wedding dress. There are materials ranging from lace to satin to beaded that is sure to match with your gown. If there is extra material for your wedding dress, you can use it for a truly one of a kind custom mask. Get even more creative with your fiancé by getting coordinating or monogrammed masks that fit with your attire. Etsy and David's Bridal are just a couple companies that have a large variety of options!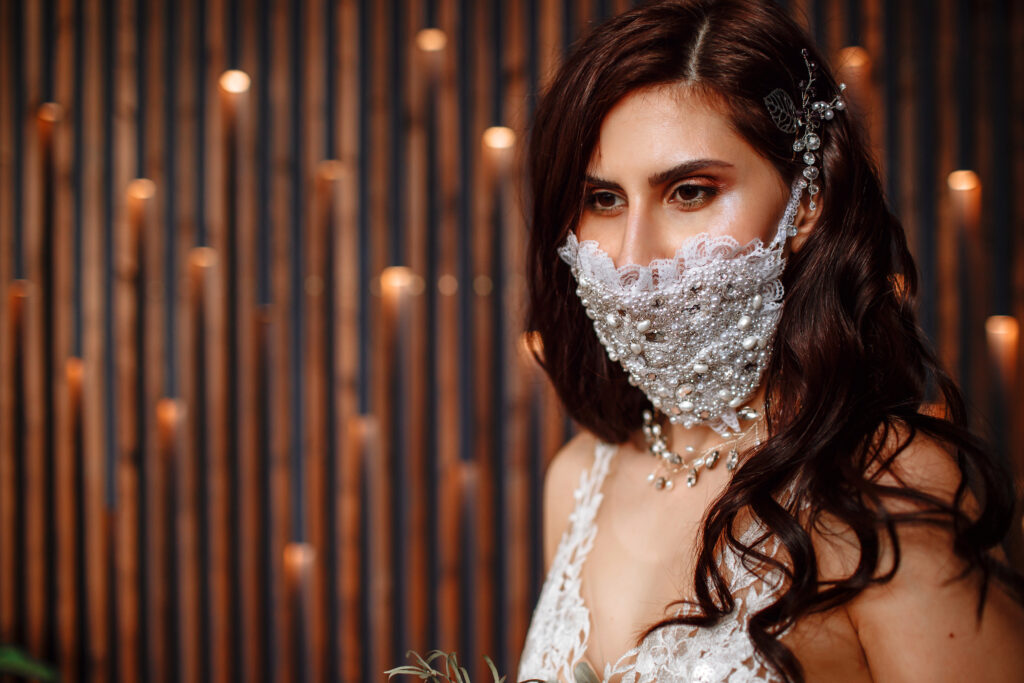 Here are some of my favorite choices:
Go even further to help keep your friends and family safe by getting customized hand sanitizers from For Your Party. You can design the look from scratch or upload your own artwork right onto the bottle!
Masks don't have to spoil the look of your wedding. As long as you're having fun and being creative with your options, it will definitely make your special day one to remember.